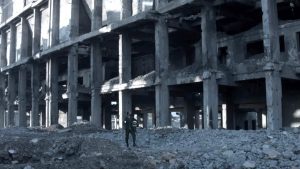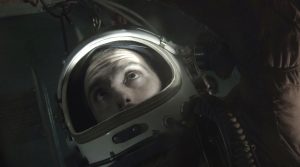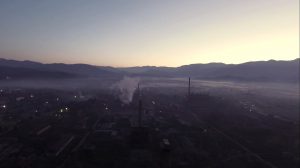 Trailer, Video, 1'32"
By creating the encounter between his friend Mario and the abandoned industrial area of Metallurgjik, Zeneli tells us how a rendez-vous between utopia and dystopia can look like.
Mario, is a man who has always had the passion to fly and build airplanes. Metallurgik is a place in Elbasan that hosts an abandoned factory with a surface of around 250 thousand hectares, where 12 thousand people used to work during the 70's in Albania. Mario today has become the master for the assembling of flying machines and he has the persistent desire to reach a faraway place, in the outer space. Metallurgjik, on the other hand, emptied from its workers, exposes its ruins as a scientific proof of the failure of a project which was part of an ideal society, the one of Albanian communism.
It would not be possible to leave planet earth unless gravity existed is a work that encounters two desires: the one of an ideal society and the separation from it. Both, interdependent, could not survive without each other.
2017, HD Video, 16:9, color, audio, one channel, 13'43"