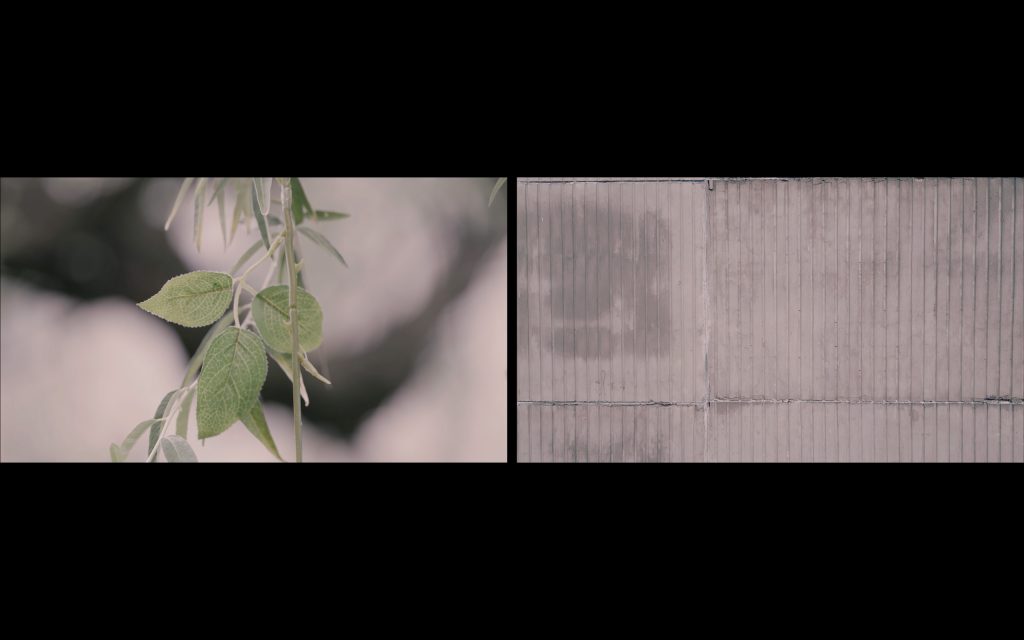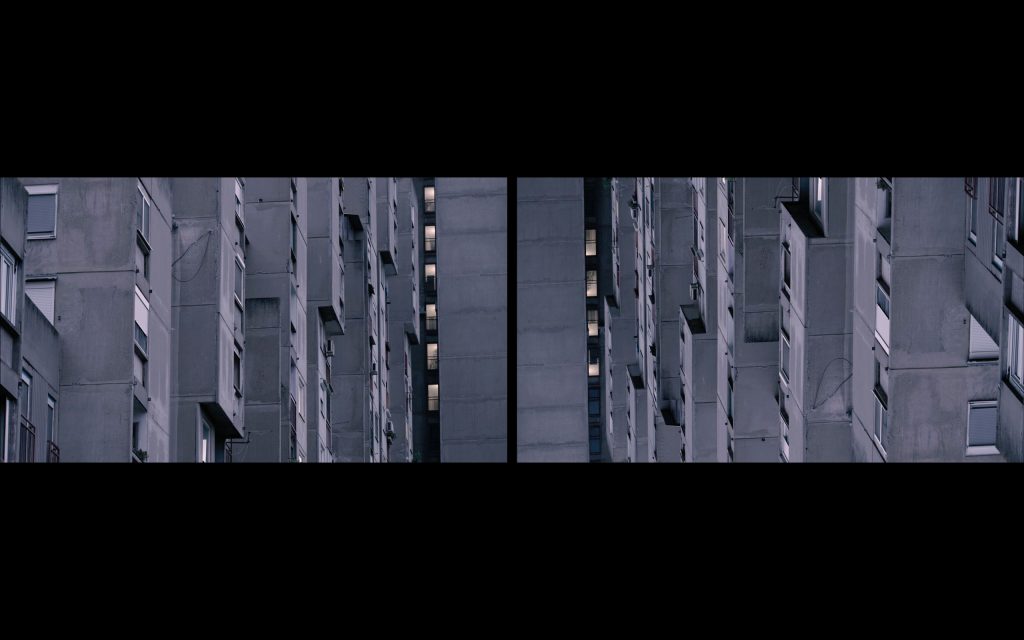 Trailer, Video, 01'03"
Once upon a time there was a tiny valley surrounded by the concrete mountains. The valley was a home to many different species. Various stories and peculiar love affairs took place there.
The first chapter of the video installation The Valley of the Uncanny Lovers is written by the student of the faculty of dramaturgy in Belgrade Mitar Milecevic. The story tells us about a tree leaf called Tinny. The leaf lives on a tree surrounded by concrete mountains. One day it falls in love in a platonic way with a flower that lives on the ground and in order to meet the flower, the leaf does everything to get down to the ground, asking for the help of the wind to take it away from the life in the tree to reach the flower at any cost on earth. After many attempts, thanks to the wind, the leaf manages to fall from the tree and get closer to the much sought-after love. When it reaches the ground, the leaf realizes that it was not a flower, but a lifeless lithium battery. Even though the battery does not respond to the leaf's questions, it decides to live with it until the end.
Sometime fairy tales present more opportunities for creating uncanny feelings than there are in real life. How to create a fairy tale about the Uncanny lovers and the Valley of the lithium mines?
As is often the case, artist Driant Zeneli's works come as a result of co-creations, this time with KCB's invitation to collaborate with a group of students of the Faculty of Dramaturgy in Belgrade.
The project The Valley of the Uncanny Lovers was born as a need to investigate the everyday space in 1970s/80s modernist buildings the relation between artificial and what we call natural. The intention is to analyze the relationship that people establish with the architecture and environment from an emotional point of view, for example the falling in love as a feeling towards the other, towards a technological device or towards a robot guided by artificial intelligence. The first chapter is realized in the area of New Belgrade called Bežanijski Blokovi, specifically in block nr. 61 built in 1975-76. In total, 14 solitary blocks were built in the block.
2023, 07'12'', Two-channel video installation, Courtesy the Artist.