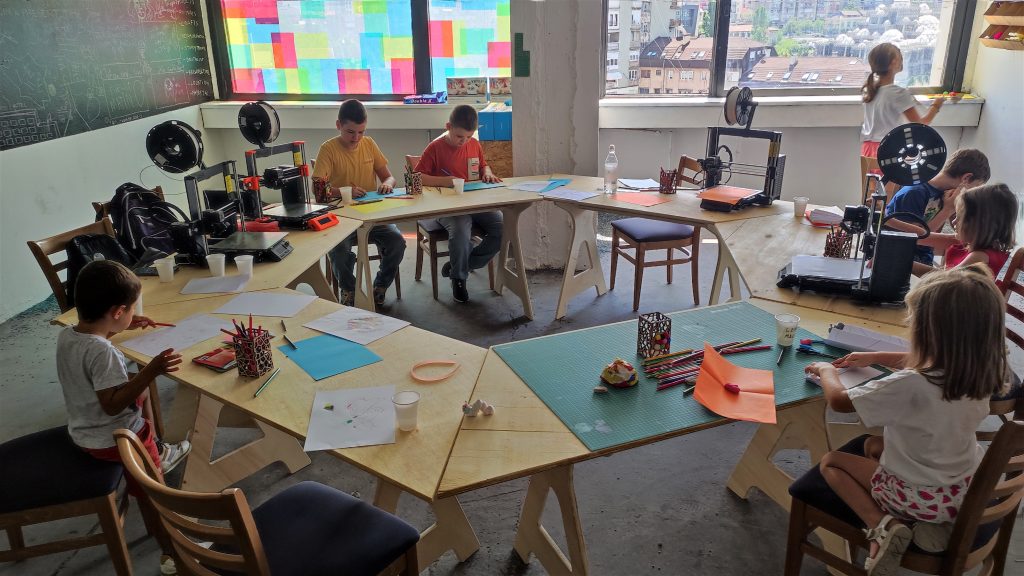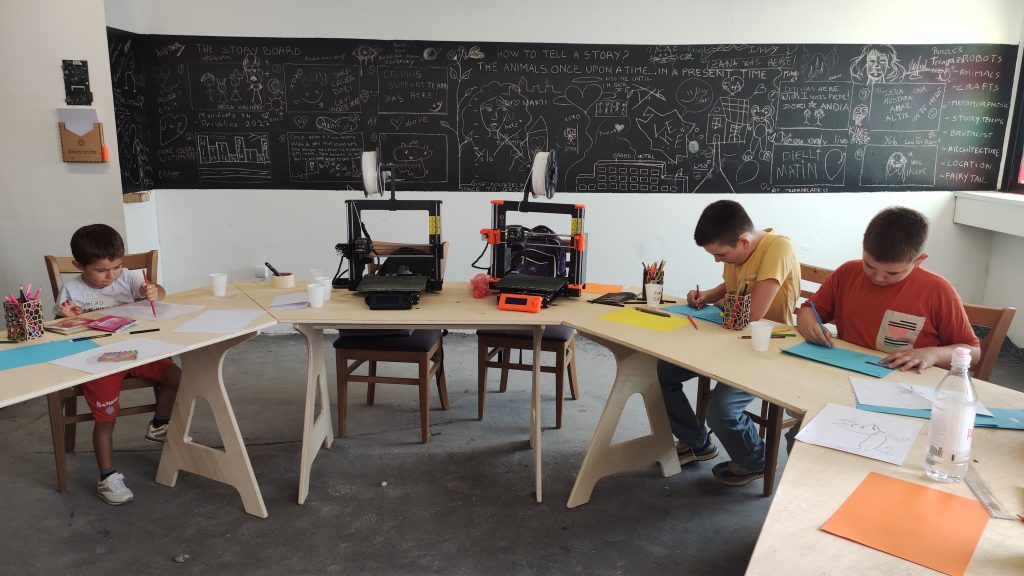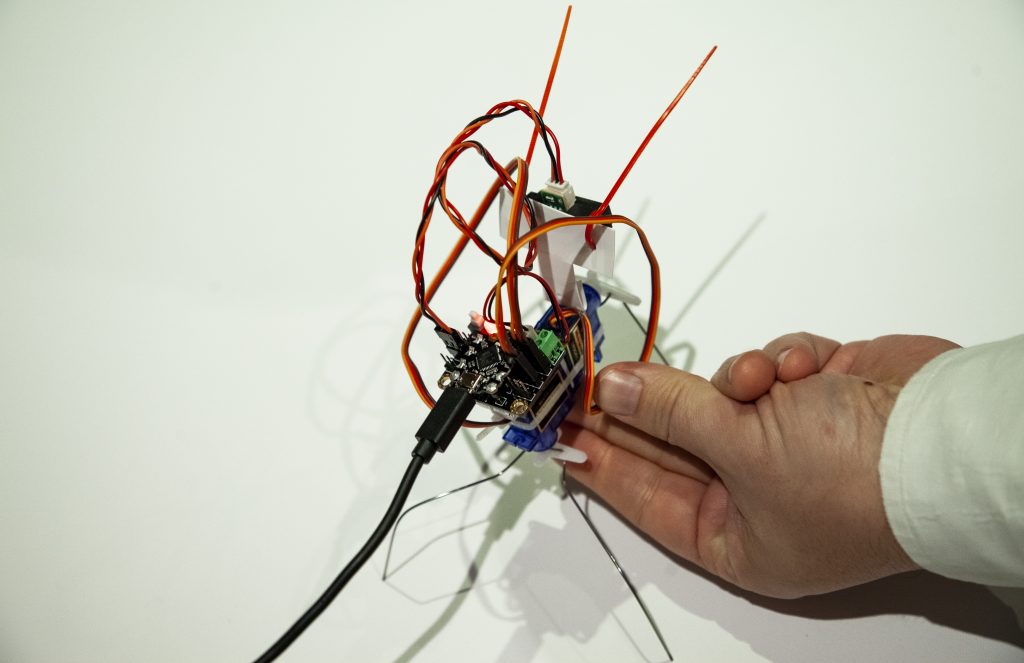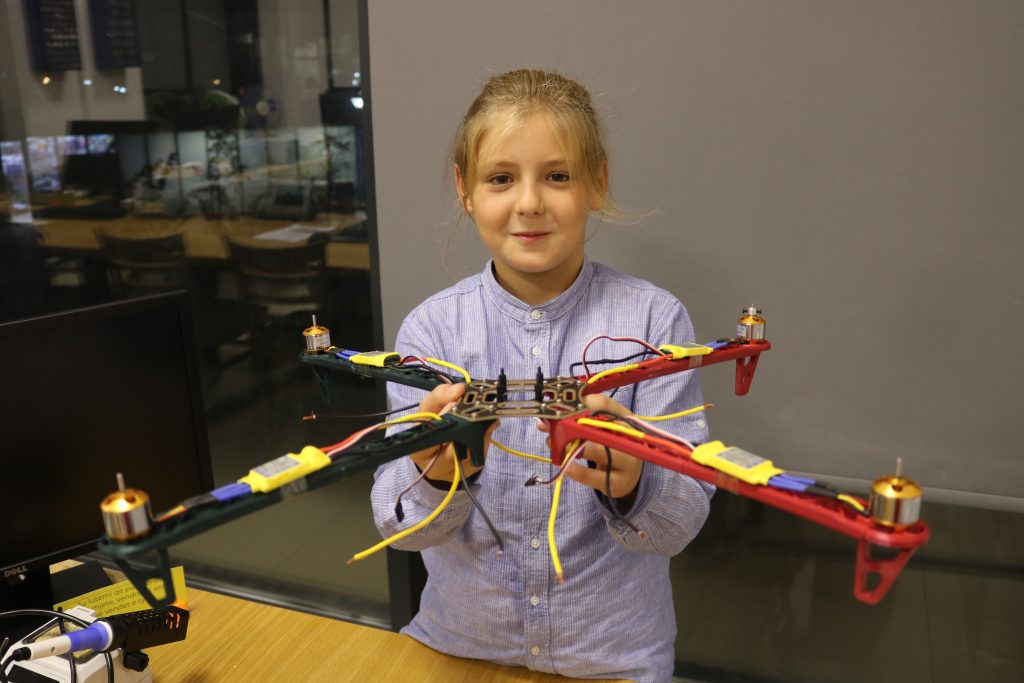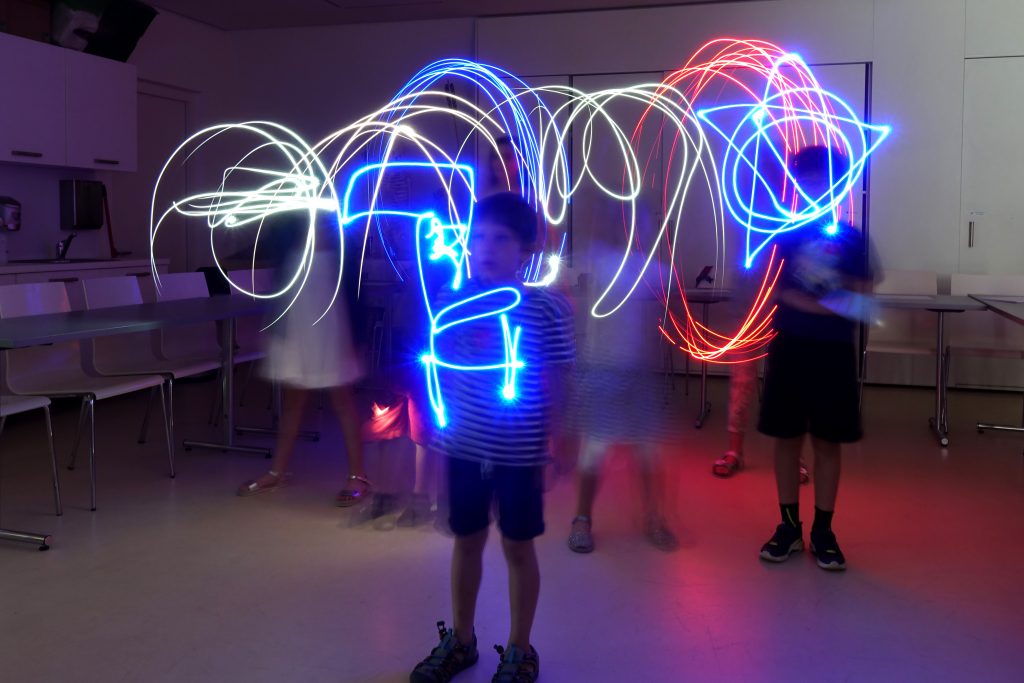 A project conceived by Driant Zeneli in collaboration with Eni Dare Zeneli (2019 – 2022) ongoing project
The Alternative Atelier is an art education project dedicated to the relationship between creative practices and pedagogical research. Born in 2019 following research that examined the school programs carried out by multiple educational centers, the project proposes performance lessons as a tool to question and improve the training offer within public institutions.
The Alternative Atelier is an open and collaborative space in which participants can get involved and enhance their creative abilities through art and the relationship with each other. Considering the imagination as an important element of personal growth, body language, drawing, painting and crafting become the avenues through which children can explore their inner world and develop imagination outside the established society patterns.
The Alternative Atelier is mainly based on two elements: environment and ecology. Robot animal creation workshop encourages environmental sustainability through material recycling practice, such as of plastic and papier-mâché, and the use of alternative energy sources, such as solar panels. Bionic Animals innovatively applies the survival strategies developed over the centuries by nature and examined through numerous models and studies technological solutions applicable in different industrial and scientific fields.
Starting from his direct dialogue with entomologists and robotics experts, the artist Driant Zeneli works with the participants in the laboratory on the design and construction of robot animals. Using storytelling, the robot character is first created, defining his characteristics. The second step is the graphic representation through preparatory drawings and sketches, on the basis of which a first prototype made of plasticine is modeled. Finally, we move on to the technical realization using recycled materials.
The Alternative Atelier also provides theatrical workshops. The workshop, carried out in collaboration with sector practitioners, offers to participants exercises that investigate body language.